INSHELL HAZELNUT
COUNTRY OF ORIGIN - TURKEY
CALIBRATION - From 9 up to 20+ mm with 1-2 mm size differences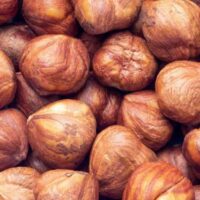 NATURAL HAZELNUT KERNELS
COUNTRY OF ORIGIN - TURKEY
CALIBRATION - From 9 up to 15+ mm with 1-2 mm size differences
ROASTED HAZELNUT KERNELS
COUNTRY OF ORIGIN - TURKEY
CALIBRATION - From 9 up to 15+ mm with 1-2 mm size differences
BLANCHED HAZELNUT KERNELS
COUNTRY OF ORIGIN - TURKEY
CALIBRATION - From 9 up to 15+ mm with 1-2 mm size differences
HAZELNUT PASTE
COUNTRY OF ORIGIN - TURKEY
COLOUR – ROASTING - Medium – Light – Dark
HAZELNUT SLICED
COUNTRY OF ORIGIN - TURKEY
CALIBRATION - 0,8 – 1,0 mm / 1,0 – 1,2 mm / 1,2 – 1,4 mm / ……. / 1,8 – 2,0 mm
HAZELNUT DICED
CALIBRATION - Between 1 - 12 mm with 2, 3, 4 mm size differences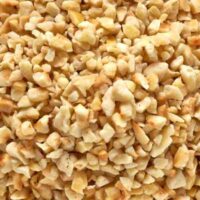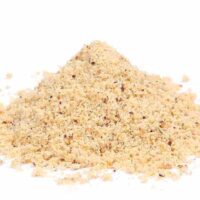 HAZELNUT MEAL
COUNTRY OF ORIGIN - TURKEY
CALIBRATION - 0-2 mm / 0-3 mm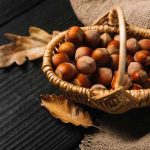 INSHELL HAZELNUT
COUNTRY OF ORIGIN - TURKEY
CALIBRATION - From 9 up to 20+ mm with 1-2 mm size differences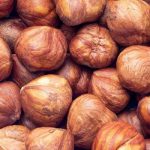 NATURAL HAZELNUT KERNELS
COUNTRY OF ORIGIN - TURKEY
CALIBRATION - From 9 up to 15+ mm with 1-2 mm size differences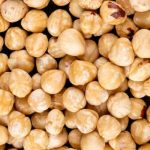 ROASTED HAZELNUT KERNELS
COUNTRY OF ORIGIN - TURKEY
CALIBRATION - From 9 up to 15+ mm with 1-2 mm size differences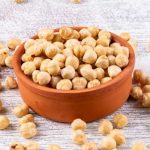 BLANCHED HAZELNUT KERNELS
COUNTRY OF ORIGIN - TURKEY
CALIBRATION - From 9 up to 15+ mm with 1-2 mm size differences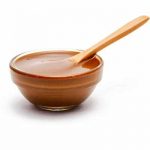 HAZELNUT PASTE
COUNTRY OF ORIGIN - TURKEY
COLOUR – ROASTING - Medium – Light – Dark
HAZELNUT SLICED
COUNTRY OF ORIGIN - TURKEY
CALIBRATION - 0,8 – 1,0 mm / 1,0 – 1,2 mm / 1,2 – 1,4 mm / ……. / 1,8 – 2,0 mm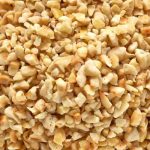 HAZELNUT DICED
CALIBRATION - Between 1 - 12 mm with 2, 3, 4 mm size differences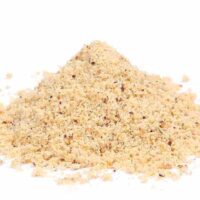 HAZELNUT MEAL
COUNTRY OF ORIGIN - TURKEY
CALIBRATION - 0-2 mm / 0-3 mm
We collect and bring together the best quality hazelnuts for you and we work day and night for this.
We ship products all over the world
All time support & customer service
Factory: Çay Mahallesi Çamlık Caddesi No: 30
Terme / Samsun / TURKEY +90 362 876 85 53
Office: Küçükbakkalköy Mah Dudullu Cad Brandium Residance
R2 Blok No: 23-25 D:217 Ataşehir / İSTANBUL/TURKEY
Germany Warehouse: Airport-Center (Haus C) Flughafenstraße
52a D - 22335 Hamburg / Germany +49 (0) 40 - 532 99 418
info@durucu.com / kaan@durucu.com (Sales and Marketing Director ) / ismail@durucu.com ( CEO of Durucu)

DURUCU

Our factory, which was established in 1969, has managed to become one of the important companies of the Black Sea Region in hazelnut. It continues to work without sacrificing quality with the customer satisfaction it has created in the sector over the years.